LIS has been described as everyone's second career. Today we are joined by Brooke Brassard, a new Library Science student who has previously earned a PhD in the field of Religious Studies. She describes her research into the Latter-Day Saints movement in Canada, the process of translating a thesis into a book, and her observations of the intersection of LIS and Religious Studies.
Transcript: Coming Soon
Episode producer: Alex Mayhew
Show Notes: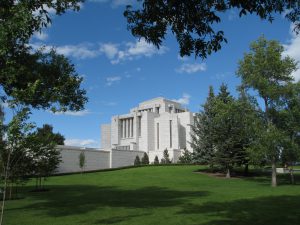 Photo of the Cardston Alberta Temple located in Cardston, Alberta. This is the first temple built in Canada by The Church of Jesus Christ of Latter-day Saints. (FYI: Temples are different than meeting-houses and tabernacles).
Article mentioned in the episode: Vocational Awe and Librarianship: The Lies We Tell by Fobazi Ettarh